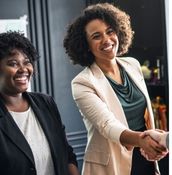 C. GAIN A POWERFUL NETWORK.
The network of high level women leadership members is powerful. You will be in a group of movers and shakers focused on growth and success. It is a delightful group full of ideas and experience who are interested in seeing that you succeed.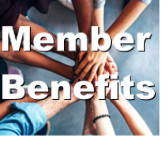 D. KEY MEMBER BENEFITS EVERY MONTH.
Our most popular member benefits include a book summary of the month, key articles and ideas each month, mentoring resources and much more. Watch recent speakers, get completion certificates if you track your development hours, network with other members, get intros, set up times to meet up with key members, and more for 12 months.
---

Regular Full Year Membership. $399 Just $299
Early-Bird Rate by (Covers 12 months).
Includes monthly web meetings plus In-Person Annual Exposition (everything is included).

Annual Summit Only In-Person. $199

Annual Summit Only By Web. $149

---